FIND YOUR
PERFECT BRAND
Explore the top latex mattresses to see how they compare
The Wave is a hybrid latex mattress manufactured by Casper. The mattress is a combination of foam and latex to create a hybrid latex mattress. The Wave has a 4 layers of foam and 1 layer of latex with a finished height of 11.5".The mattress is shipped in one piece, fully assembled with white glove service. The queen mattress price is $1,995.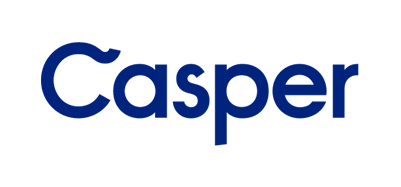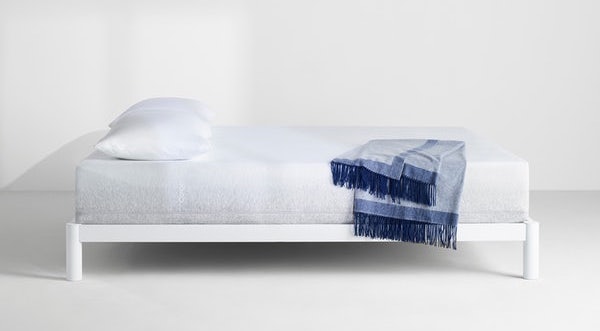 What's Inside?
Casper began manufacturing mattresses in 2014, initially selling online only with one model only. They now offer 3 mattresses including the Casper Wave, which includes one layer of latex foam. The Wave is designed to be slept on in one specific position only, meaning that it can not be flipped or rotated to distribute wear.

Flo Foam

Latex Foam

High Resiliency Foam with Polymer Network

Support Foam with Contouring
How the Casper Wave Compares
We've selected 2 other mattresses that closely compare with the Casper Wave below.
<table class="compare-table"><!-- [et_pb_line_break_holder] --> <thead><!-- [et_pb_line_break_holder] --> <tr><!-- [et_pb_line_break_holder] --> <th><img src="https://www.latexmattressbuyersguide.com/wp-content/uploads/2018/09/Group-1.png" /></th><!-- [et_pb_line_break_holder] --> <th><a href="https://www.latexmattressbuyersguide.com/casper-wave/" ><img src="https://www.latexmattressbuyersguide.com/wp-content/uploads/2018/09/CASPER.png" /></a></th><!-- [et_pb_line_break_holder] --><th><a href="https://www.latexmattressbuyersguide.com/sleep-ez-roma/" ><img src="https://www.latexmattressbuyersguide.com/wp-content/uploads/2018/09/SLEEP-EZ.png" /></a></th> <!-- [et_pb_line_break_holder] --><th><!-- [et_pb_line_break_holder] --><a href="https://www.latexmattressbuyersguide.com/costco-sleep-science/" ><img src="https://www.latexmattressbuyersguide.com/wp-content/uploads/2018/09/COSTCO.png" /></a></th><!-- [et_pb_line_break_holder] --> <!-- [et_pb_line_break_holder] --> </tr><!-- [et_pb_line_break_holder] --> </thead><!-- [et_pb_line_break_holder] --> <tbody><!-- [et_pb_line_break_holder] --> <tr><!-- [et_pb_line_break_holder] --> <td>Price</td><!-- [et_pb_line_break_holder] --> <td>$1,995(Queen)</td><!-- [et_pb_line_break_holder] --><td>$695 (Queen)</td> <!-- [et_pb_line_break_holder] --><td><!-- [et_pb_line_break_holder] -->$2,399 (Queen)</td><!-- [et_pb_line_break_holder] --> </tr><!-- [et_pb_line_break_holder] --> <tr><!-- [et_pb_line_break_holder] --> <th>Model</th><!-- [et_pb_line_break_holder] --> <td>Wave</td><!-- [et_pb_line_break_holder] --> <td>Roma</td><!-- [et_pb_line_break_holder] --> <td>Sleep Science 9″ </td><!-- [et_pb_line_break_holder] --> </tr><!-- [et_pb_line_break_holder] --> <tr><!-- [et_pb_line_break_holder] --> <th>Inside</th><!-- [et_pb_line_break_holder] --> <td>1 Layer Latex, 4 Layers Other Foam</td><!-- [et_pb_line_break_holder] --> <td>6″ of 100% Natural Dunlop Latex with finished height of 9″</td><!-- [et_pb_line_break_holder] --> <td>2 Layers Natural Latex</td><!-- [et_pb_line_break_holder] --> </tr><!-- [et_pb_line_break_holder] --> <tr><!-- [et_pb_line_break_holder] --> <th>Cover</th><!-- [et_pb_line_break_holder] --> <td>Polyester/Rayon Blend</td><!-- [et_pb_line_break_holder] --><td>Quilted Organic Cotton Knit </td><!-- [et_pb_line_break_holder] --> <td>Polyester, Organic Cotton, and Spandex</td><!-- [et_pb_line_break_holder] --> <!-- [et_pb_line_break_holder] --> </tr><!-- [et_pb_line_break_holder] --> <tr><!-- [et_pb_line_break_holder] --> <th>Type</th><!-- [et_pb_line_break_holder] --> <td>Not Customizable or Adjustable </td><!-- [et_pb_line_break_holder] --> <td>Flippable – 2-N-1 Luxury Plush/Gentle Firm </td><!-- [et_pb_line_break_holder] --> <td>Not Customizable or Adjustable</td><!-- [et_pb_line_break_holder] --> </tr><!-- [et_pb_line_break_holder] --> <tr><!-- [et_pb_line_break_holder] --> <th>Free Trial</th><!-- [et_pb_line_break_holder] --> <td>100 Day Sleep Trial</td><!-- [et_pb_line_break_holder] --> <td>90 Day Sleep Trail</td><!-- [et_pb_line_break_holder] --><td>No Sleep Trial</td><!-- [et_pb_line_break_holder] --> </tr><!-- [et_pb_line_break_holder] --> <tr><!-- [et_pb_line_break_holder] --> <th>Shipping</th><!-- [et_pb_line_break_holder] --><td>Free Shipping & In-Home Setup</td> <!-- [et_pb_line_break_holder] --><td>Free Shipping & White Glove Service Option</td><!-- [et_pb_line_break_holder] --><td>Free Shipping</td><!-- [et_pb_line_break_holder] --> </tr><!-- [et_pb_line_break_holder] --> <tr><!-- [et_pb_line_break_holder] --> <th>Warranty</th><!-- [et_pb_line_break_holder] --> <td>10 Year Warranty</td><!-- [et_pb_line_break_holder] --> <td>10 Year Warranty</td><!-- [et_pb_line_break_holder] --> <td>20 Year Warranty</td><!-- [et_pb_line_break_holder] --> </tr><!-- [et_pb_line_break_holder] --> </tbody><!-- [et_pb_line_break_holder] --> </table>