Our pick for the #1 best value latex mattress at $695 for a queen, the Sleep EZ Roma mattress is a 2-in-1 flippable mattress made of 100% natural Dunlop latex. The mattress can be flipped to provide either a firm or medium firmness. The Roma has 2 cover options. Choose from a 100% organic cotton cover with channel quilting or the naturally anti-microbial Joma New Zealand Wool cover.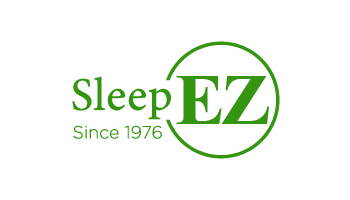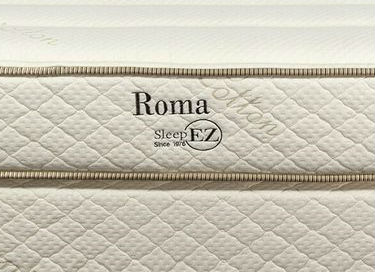 Our Pick for
#1 Best Value Latex:
The Sleep EZ Roma
What's Inside?
Sleep EZ developed a flippable mattress that is firm on one side and medium on the other. They have found that 95% of their customers prefer either a firm or medium feel. Maybe you don't know which you prefer or maybe right now you really like a firm mattress, but as you age will need a softer mattress to alleviate joint pressure. The Roma easily accommodates your change in firmness needs with a simple flip and is one of the many benefits of the Roma.

  100% Natural Dunlop Latex

  Organic Cotton Cover w/ CertiPUR-US® foam

  Channel Quilting

  2-in-1 Dual Sided Mattress
Compare Sleep EZ Roma to Zenhaven
We have chosen the Zenhaven because both mattresses are two sided mattresses containing only latex. The major difference is the Roma has two comforts depending on which side is up.  The Zenhaven has only one comfort for each side.
ROMA       $ 945
Two comfort choices -Plush & Firm
100% Natural Dunlop latex – 6″
Certified Organic Cotton Stretch Cover
Channel Quilted to 1.5″ Certi-pur foam
Quilted on both sides
Finished height 9″
Designed for adjustable beds
ZENHAVEN   $ 1,899
One comfort choice for both sides
Talalay Blended latex- 8″
Cotton stretch cover
Channel quilted to certi-pur foam
Quilted on both Sides
Finished height 10″
Designed for adjustable beds