FIND YOUR
PERFECT BRAND
Explore the top latex mattresses to see how they compare
The FloBeds 9″ Natural Latex Select has 3 layers of natural latex, with a choice of 13 personal firmness variations for each sleeper. This mattress has a organic cotton and wool cover. FloBeds also offers a synthetic latex blend model of this mattress, marketed under the name "Original Latex Select".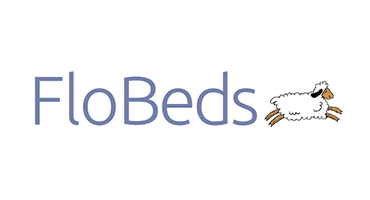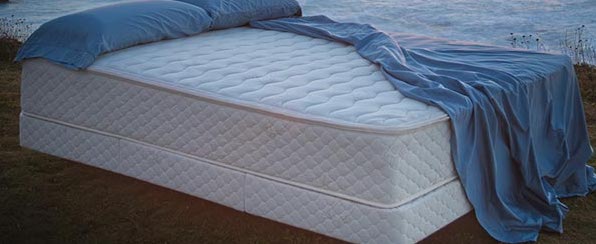 What's Inside?

1″ Organic Cotton Cover

2″ Talalay Latex

3″ Talalay Latex

3″ Talalay Latex
We've selected 2 other mattresses that closely compare with the FloBeds mattress below.
<table class="compare-table"><!-- [et_pb_line_break_holder] --> <thead><!-- [et_pb_line_break_holder] --> <tr><!-- [et_pb_line_break_holder] --> <th><img src="https://www.latexmattressbuyersguide.com/wp-content/uploads/2018/09/Group-1.png" /></th><!-- [et_pb_line_break_holder] --> <th><img src="https://www.latexmattressbuyersguide.com/wp-content/uploads/2018/09/FLO-BEDS.png" /></th><!-- [et_pb_line_break_holder] --><th><a href="https://www.latexmattressbuyersguide.com/sleep-ez/" ><img src="https://www.latexmattressbuyersguide.com/wp-content/uploads/2018/09/SLEEP-EZ.png" /></a></th> <!-- [et_pb_line_break_holder] --><th><a href="https://www.latexmattressbuyersguide.com/zenhaven/" ><img src="https://www.latexmattressbuyersguide.com/wp-content/uploads/2018/09/ZENHAVEN.png" /></a></th><!-- [et_pb_line_break_holder] --> <!-- [et_pb_line_break_holder] --> </tr><!-- [et_pb_line_break_holder] --> </thead><!-- [et_pb_line_break_holder] --> <tbody><!-- [et_pb_line_break_holder] --> <tr><!-- [et_pb_line_break_holder] --> <td>Price</td><!-- [et_pb_line_break_holder] --> <td>$1,699 (Queen)</td><!-- [et_pb_line_break_holder] --><td>$1,495 (Queen)</td> <!-- [et_pb_line_break_holder] --><td>$1,899 (Queen)</td><!-- [et_pb_line_break_holder] --> </tr><!-- [et_pb_line_break_holder] --> <tr><!-- [et_pb_line_break_holder] --> <th>Model</th><!-- [et_pb_line_break_holder] --> <td>Natural Select</td><!-- [et_pb_line_break_holder] --> <td>9″ Lifetime Dreams</td><!-- [et_pb_line_break_holder] --> <td>Zenhaven</td><!-- [et_pb_line_break_holder] --> </tr><!-- [et_pb_line_break_holder] --> <tr><!-- [et_pb_line_break_holder] --> <th>Inside</th><!-- [et_pb_line_break_holder] --> <td>3 Layers 100% Natural Latex</td><!-- [et_pb_line_break_holder] --> <td>One 2″ later of 100% Organic Latex, Two 3″ layers of Organic Latex for a finished height of 9″</td><!-- [et_pb_line_break_holder] --> <td>9″ of 100% Talalay Latex with a finished height of 10″</td><!-- [et_pb_line_break_holder] --> </tr><!-- [et_pb_line_break_holder] --> <tr><!-- [et_pb_line_break_holder] --> <th>Cover</th><!-- [et_pb_line_break_holder] --> <td>Organic Cotton Knit with Wool</td><!-- [et_pb_line_break_holder] --><td>100% Cotton Knit with 1″ Quilted New Zealand Joma Wool, Zippered</td><!-- [et_pb_line_break_holder] --> <td>Quilted Organic Cotton</td><!-- [et_pb_line_break_holder] --> <!-- [et_pb_line_break_holder] --> </tr><!-- [et_pb_line_break_holder] --> <tr><!-- [et_pb_line_break_holder] --> <th>Type</th><!-- [et_pb_line_break_holder] --> <td>Adjustable</td><!-- [et_pb_line_break_holder] --> <td>Customizable & Adjustable</td><!-- [et_pb_line_break_holder] --> <td>Flippable – 2-N-1 Luxury Plush/Gentle Firm</td><!-- [et_pb_line_break_holder] --> </tr><!-- [et_pb_line_break_holder] --> <tr><!-- [et_pb_line_break_holder] --> <th>Free Trial</th><!-- [et_pb_line_break_holder] --> <td>100 Day Sleep Trial</td><!-- [et_pb_line_break_holder] --> <td>90 Day Sleep Trail</td><!-- [et_pb_line_break_holder] --><td>120 Day Sleep Trial</td><!-- [et_pb_line_break_holder] --> </tr><!-- [et_pb_line_break_holder] --> <tr><!-- [et_pb_line_break_holder] --> <th>Shipping</th><!-- [et_pb_line_break_holder] --> <td>Free Shipping</td><!-- [et_pb_line_break_holder] --> <td>Free Shipping</td><!-- [et_pb_line_break_holder] --><td>Free Shipping & In-Home Setup Service</td><!-- [et_pb_line_break_holder] --> </tr><!-- [et_pb_line_break_holder] --> <tr><!-- [et_pb_line_break_holder] --> <th>Warranty</th><!-- [et_pb_line_break_holder] --> <td>20 Year Warranty</td><!-- [et_pb_line_break_holder] --> <td>20 Year Warranty</td><!-- [et_pb_line_break_holder] --> <td>20 Year Warranty</td><!-- [et_pb_line_break_holder] --> </tr><!-- [et_pb_line_break_holder] --> </tbody><!-- [et_pb_line_break_holder] --> </table>