Sleep EZ Mattress Gallery
The purpose of this page is to give us a landing page for advertising targeting our Scottsdale store.  
Camron creates a copy of SEZ compare page and replaces pillow picture with mattress picture
Video is inserted about Scottsdale showroom
Info about the showroom inserted along with a mention of the Bed in a Box showroom.
Popular brands are shown
Immediate stock for PU shown as this motivates buyers
Eliminate FREE SHIPPING-FREE PILLOWS & PROTECTOR AND 90 DAY GUARANTEE
Leave remainder of content

Natural, Sustainably
100% natural lated
Natural & Organic cotton
Organic Wool
Sleep Better on Latex
Free Pillows
Financing – Affirm ( but we will also make in-house financing available
All the remaining content
THIS PAGE WILL SUPPORT ADVERTISING TO DRIVE PEOPLE IN THE PHOENIX AREA TO SHOWROOM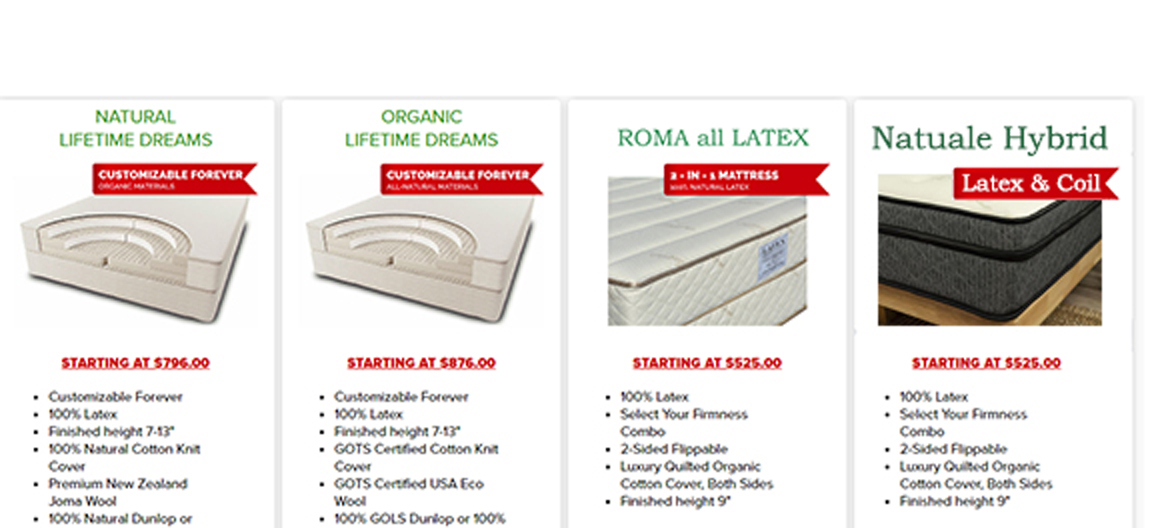 Visit our factory showroom conveniently located at 202 and Scottsdale Road.
Easy access off the 202 and about 30 min from anywhere in the Phoenix Metro area. On display are our full line of "Latex Mattresses" as well as our separate "Bed in a Box" showroom where we have on display 12 of the most advertised internet mattresses. Compare Casper, Lessa, Nectar, Avacodo, Puffy, and more, side by side.  Our Beds in a Box are in stock and ready to pickup or be delivered.
We are open Mon-Sat 9am to 6pm and Sunday 11-5
Next please add the map that we have on Bed in Box Showroom Site